World-Class HR Services that you can Afford
Fixed Price I Fixed Scope I Fixed Timeline
Fully integrated solution for intelligence-driven HR and talent
Our HR Services offers opportunities for success at every stage of employee engagement
Digital HR Transformation Life-cycle enabled by SuccessFactors
Our HR Services
We offer affordable and scalable, award-winning HR Services
Gain a Success With Us!
Download the guide
Best Practices: Five Ways to Transform HR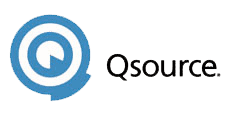 Customer Testimonials
What People Say
Stay informed
Download Your HR Services Transformation Roadmap
Our mission
Our mission is to turn your dreams into reality
At Renew HR's SuccessFactors Consuting practice, our purpose is to help the small and mid-size business run better and improve their HR processes and service delivery. We promise to bring SAP SuccessFactors best practices combined with our years of HR domain knowledge to our customers at an affordable price point.
Do you want
To explore the full potential of your HR function?
Renew HR can help you in your journey. Let us work together.
Featured Blogs
Effective employee retention requires a set of holistic techniques that adds to the overall growth and productivity of a company. The benefits of employee retention are numerous, and companies are increasingly seeking to inculcate retention [...]
The Importance of Employee Recognition and How to Do It Properly Ever wondered what employee recognition is? It's much more than giving the thumbs up and it can mean the difference between a thriving business[...]
Leadership Tactics for Exceptional Employees - Finding excellent workers that will fit into your company culture and give amazing results can be a challenge. There is a "war for talent" as companies struggle to recruit[...]