World-Class HR Services that you can Afford
Fixed Price I Fixed Scope I Fixed Timeline
Fully integrated solution for intelligence-driven HR and talent
Our HR Services offers opportunities for success at every stage of employee engagement
Digital HR Transformation Life-cycle enabled by SuccessFactors
Our HR Services
We offer affordable and scalable, award-winning HR Services
Gain a Success With Us!
Download the guide
Best Practices: Five Ways to Transform HR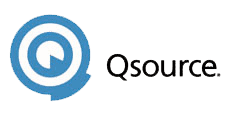 Customer Testimonials
What People Say
Stay informed
Download Your HR Services Transformation Roadmap
Our mission
Our mission is to turn your dreams into reality
At Renew HR's SuccessFactors Consuting practice, our purpose is to help the small and mid-size business run better and improve their HR processes and service delivery. We promise to bring SAP SuccessFactors best practices combined with our years of HR domain knowledge to our customers at an affordable price point.
Do you want
To explore the full potential of your HR function?
Renew HR can help you in your journey. Let us work together.
Featured Blogs
Diversity is a topic at the forefront of many human resources teams, but it's more than just a buzzword to put on recruitment materials. Diverse teams help companies perform better, innovate, and achieve better results. [...]
Pandemic has been part of our lives for more than one year now. While the first wave disrupted every industry leading to havoc loss in the job market, it is a sigh of relief that the job market is progressing amidst the delta surge. As per the job report by the U.S Bureau of Labor Statistics (August 2021), the job market has slowed down yet continued showing significant progress despite the Covid surge in July and August.
Gender discrimination in the workplace has been explicitly outlawed in most countries around the world. In the United States, for instance, Title VII of the Civil Rights Act of 1964 prohibits employment discrimination on the basis of sex. Although such labor laws have existed for a long time and ensured extensive protection to countless female workers, gender discrimination is still rampant in contemporary workplaces.